Conducting Research
Understanding how to ask and answer questions within a research, evaluation, or quality improvement context will help learners improve critical appraisal and collaborative skills as well as increase their awareness of relevant healthcare issues.
How do I create a search string?
Review this guide to optimize your search results when conducting literature reviews, finding existing research and looking up key topics.
How to complete a chart review
If you are doing a chart review or access health records, some REBs require you to complete the McMaster chart review tutorial. You must include the certificate confirmation in the ethics application. Get it here.
Download these resources to help:
How to write a case study
Download this framework for writing a clinical case report and read the annotated example: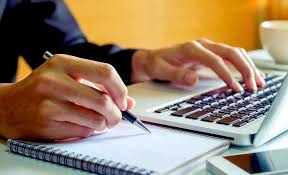 How to create a survey
One of the biggest decisions in creating a survey is designing the response categories. Pick the most appropriate design for your survey question(s) and make sure you pilot test it. Consider also seeking existing scales that have been validated and tested already, these are sometimes found as appendices to articles or by contacting the author or research team.
COLLECTing Survey data
An efficient way to collect survey data is to use Google Forms. Your medportal.ca account already contains access to Forms, and they are useful for most applications. Whether you need to use logic models in your questions, or simply gather Likert scale responses, Forms is handy and easy to do so.
Descriptive Statistics
Descriptive statistics convey broad-scale information about a specific sample and population, and are usually distinguished from inferential statistics, which aim to generalize to a larger population. These types of summary statistics are often useful for characterizing your dataset at the outset of your analysis, and will be the base unit of description for many learner-led projects.
Check out the following links for more information about: